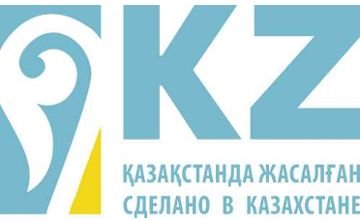 A "Made in Kazakhstan" pavilion with the products made in Kazakhstan is proposed to be opened in the EXPO town during the international specialized exhibition in Astana in 2017, head of the project "Made in Kazakhstan" Rimma Tazhibayeva told at the CCS press conference.

"We proposed "Astana EXPO-2017" National Company to open a pavilion called "Made in Kazakhstan". It is hotly discussed now. If we have such a pavilion at the EXPO-2017, I think it will be very popular," she informed.
As earlier reported, the Head of State initiated "Made in Kazakhstan" campaign in the beginning of the year. The campaign was targeting to expand the opportunities of Kazakhstani manufacturers by means of increasing their popularity.
Over 70 manufacturers and over 100 brands of products participated in the campaign and contests held in different categories. We have 27 winners from different regions. The best manufacturers of the countries turned out to be producers from Aktobe, South Kazakhstan regions and Almaty city. These are three leaders.
Source: inform.kz
November 3 2015, 15:48