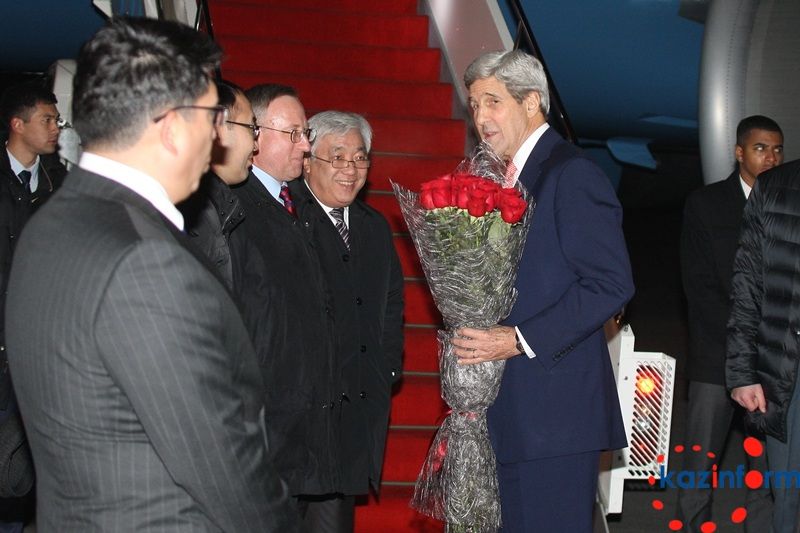 U.S. Secretary of State John Kerry has arrived in Kazakhstan. This is his first visit to the Central Asian region, which is expected to last till November 3.
Minister of Foreign Affairs Erlan Idrissov met John Kerry at the Astana International Airport.

Earlier, the U.S. Secretary of State met with President of Uzbekistan Islam Karimov in Samarkand.

Kerry plans to hold bilateral negotiations with top officials of CA countries.

In Astana Kerry is going to partake in the 4th meeting of the U.S.-Kazakhstan Strategic Partnership Dialogue and deliver a speech at Nazarbayev University in Astana regarding the role of Central Asia in resolution of global issues.
Source: inform.kz
November 2 2015, 00:30