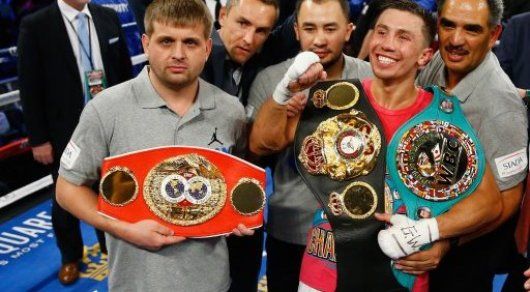 The Kazakhstan boxer won an early victory, having taken away from the Canadian boxer the title of IBF.
The new world champion in average weight according to IBF, WBA (Super), IBO and WBC (Interim) versions the Kazakhstan boxer Gennady Golovkin was three times more exact, than Canadian David Lemieux.
The fight took place in the morning on October 18 in New York at Madison Square Garden arena and ended with an early victory of the Kazakhstan boxer in the 8th round. Thereby Golovkin extended his series of early victories up 21.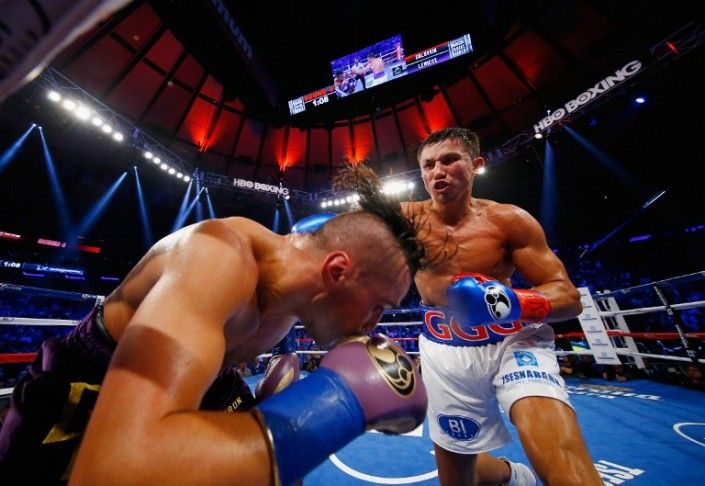 According to CompuBox data, during not full eight rounds Golovkin made 549 blows, out of which 280 achieved the target. Lemieux – out 335 blows reached the target only 89 times.
For unbeaten Golovkin this victory became the 34th in his career and the 31st knockout. In Lemieux's asset there are now 3 defeats and 34 victories (31 KO).

Source: vesti.kz
Translated by Zeena Urynbassarova
October 18 2015, 10:00