dw.com. "Berlin imam arrested for supporting 'Islamic State" - Police in the German capital have arrested a 30-year-old Muslim cleric on charges of supporting the "Islamic State." The imam is accused of using the Internet to attract new members to the terror group.
abcnews.go.com. "Prince William Gives Moving Speech to Princess Diana at Charity Event"- Prince William spoke movingly about his mother, the late Princess Diana, in a rare, emotional and public speech at the 21st anniversary dinner of the charity, Child Bereavement UK, tonight. "My mother was determined to help those in need and she would have been immensely proud – as I am – of all that Child Bereavement UK has achieved these last 21 years," the second-in-line to the British throne said, paying tribute to his mother, who helped launch the charity in 1994. "Fifteen years later, I was honored to be invited to become Patron of Child Bereavement UK to continue my mother's commitment to a charity which is very dear to me."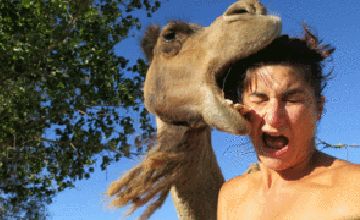 Inform.kz. "The dangerous art of the ultimate selfie" - If 2014 was the year of the selfie, then 2015 took the art of self-photography to a new and dangerous level. People are, quite literally, dying to take a picture of themselves. In Russia this year there have been a handful of selfie-related fatalities, including the death of two men in the Ural Mountains who posed for a photo while pulling the pin from a hand grenade.
euronews.com. "Germany: will spying revelations embarrass Angela Merkel?" - There are calls for Germany's national foreign intelligence agency to be brought under tighter control. It comes after media reports that spies had targeted the embassies and government buildings of allied countries without the government's express permission. "The organisation does not operate in a legal vacuum. If they are operating anywhere without a legal basis then it is illegal activitz and there has to be consequences." said the SPD's Heiko Maas who is Federal Justice Minister.
October 16 2015, 11:50