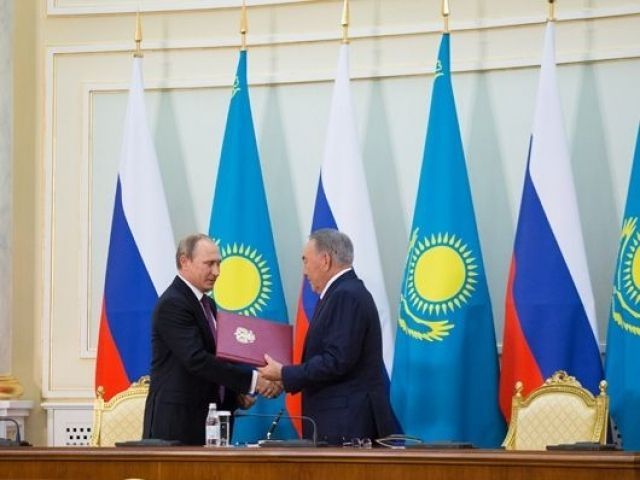 The Russian President Vladimir Putin highly appreciated cooperation of Kazakhstan and Russia in the energy sphere during the meeting with the President of Kazakhstan Nursultan Nazarbayev.
"Today very saturated negotiations took place. By tradition they passed in the frank and friendly atmosphere. High dynamics of political dialogue fully shows aspiration to development of strategic partnership, consolidation of allied communications. We exchanged opinions on a range of trade and economic relations, especially attention paid to such significant spheres as trade, investments, energy, transport, space, peaceful use of atomic energy," V. Putin said.

"Interaction in the fuel and energy sphere has large-scale character. Through the territory of Russia there is the main volume of transit of the Kazakhstan oil on foreign markets, about 20 million tons. We have big plans for joint oil production on the Caspian Sea. Since 2000 also the energy supply system of two countries functions. The program of creation of a common market of the electric power of Russia and Kazakhstan is developed," he added.

As the Russian President reported, two countries managed to keep high intensity of trade and economic interaction.
Source: bnews.kz
October 16 2015, 09:14