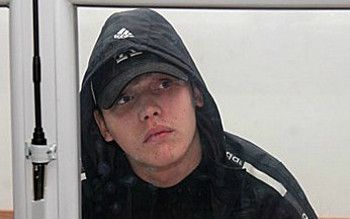 The UN Committee on Human Rights accepted a plea of Vladislav Chelakh sentenced to life imprisonment for the murder of 14 fellow soldiers and 1 huntsman in Arkankergen in Almaty region in 2012, the Kazakhstan International Bureau for Human Rights and Rule of Law said Thursday.

Lawyer of Chelakh Serik Sarsenov received an answer from the UN Committee on Human Rights regarding the complaint filed on behalf of Chelakh. UNCHR said the complaint corresponds to the International Covenant on Civil and Political Rights and accepted it for consideration.
UNCHR said that the document was accepted on February 2, 2015 and was registered.
The Arkankergen mass murder occurred in Almaty region of Kazakhstan on the border with China in May 2012.
At 5 a.m. on 28 May 2012, communication with the border post was lost. When police from a nearby post came to investigate, they discovered the charred quarters and 14 corpses, also burned; a body of a local gamekeeper was found later at a nearby house. The bodies were subsequently identified as fourteen soldiers and one huntsman.
The sole survivor, Vladislav Chelakh, was the only ethnic Russian stationed at the post and investigators eventually surmised that the 19-year-old soldier, had been subjected to hazing.
Chelakh confessed to the crime a few days later. He later rescinded his confession, claiming it had been obtained under pressure.
Chelakh was eventually charged with murder, theft, illegally obtaining and distributing of state secrets; embezzlement or extortion of weapons, ammo, explosive devices; illegal acquisition, transfer, sale, storage, transfer or carrying of weapons and explosive devices; intentional destruction or damaging of military equipment; desertion, violation of the housing's inviolability.
He was convicted and sentenced to life in prison at a penal colony.
Source: akipress.com
October 15 2015, 16:15