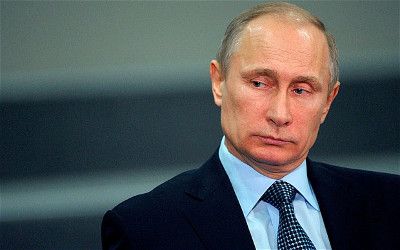 Russian President Vladimir Putin will inform his CIS colleagues about Russia's military operation in Syria at a summit in Kazakhstan, Russian president's aide Yuri Ushakov told journalists, reports TASS news agency.

CIS Summit will be held in Astana on October 15-16.
"We expect to exchange views on urgent issues of multilateral CIS cooperation with an eye to the Commonwealth's 25th anniversary to be marked in 2016, behind the closed doors at a meeting of the CIS leaders to be held in the narrow format," Ushakov said.
"Naturally, in the context of growing threats to stability in Afghanistan, the Middle East and North Africa special attention will be paid to the task of increasing the practical effect from interaction in the spheres of security and law enforcement," the presidential aide stressed. "Naturally, our president will inform (his colleagues) about the operation in Syria," Ushakov added.
He said the summit's agenda would include 17 items, of which 4 would be discussed in the narrow format: a statement on the occasion of the 70th anniversary of the foundation of the United Nations; a statement on struggle against international terrorism; the CIS presidency, which will pass on from Kazakhstan to Kyrgyzstan next year, as well as the venue of the next meeting of the Council of the CIS heads of state.
An address devoted to the 30th anniversary of the Chernobyl nuclear power plant accident and the legal foundation for controlling migration processes will be discussed in the enlarged format.
The CIS heads of states are planning to adopt a resolution on forming a group of border and other agencies to settle crisis situations on the CIS external borders and approve a program of cooperation in strengthening border security on the external borders in 2016-2020.
Source: akipress.kg
October 13 2015, 11:16