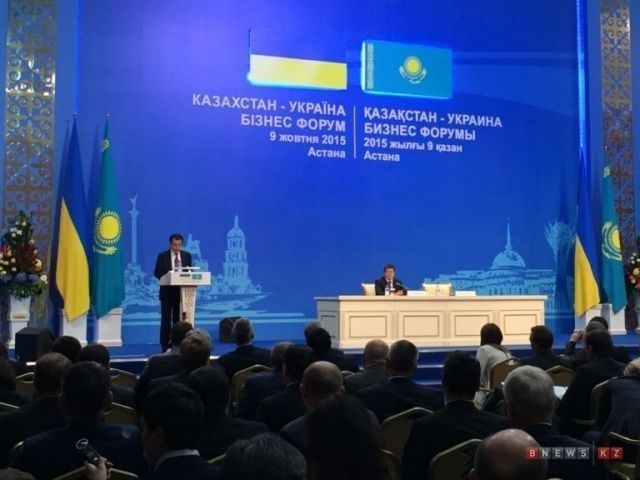 The Kazakh-Ukrainian business forum began its work in the framework of the official visit of President of Ukraine Petro Poroshenko to Kazakhstan at the Palace of Independence in Astana.
According to organizers, representatives of business circles of Kazakhstan and Ukraine, public authorities and national holdings will attend the forum. Ukrainian side will be presented by heads of major companies specializing in the field of aerospace, mining, engineering, geological exploration, agriculture, food industry and others.

Thus, during the event Kazakhstan and Ukraine will present investment opportunities, as well as state support measures of foreign investors of the two countries. The sides will also discuss issues related to further trade, economic and investment cooperation.

It is worth noting that the participation of heads of state Nursultan Nazarbayev and Petro Poroshenko is expected in the afternoon.
Source: bnews.kz
October 9 2015, 10:42