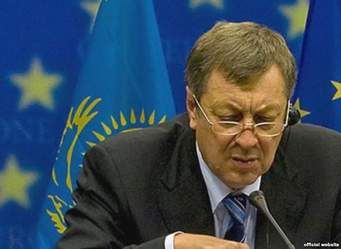 Vladimir Shkolnik, Minister of Energy, recommends Kazakhstani people to avoid purchasing AI -92/93 at the refueling stations of KazMunaiGas which increased the prices by 5 tenge to 130 tenge per liter.

"On Sunday I checked some stations: from 122 to 130 (tenge per liter of AI-92/93 in Astana-KazTAG). What will I do in this case? I will refuel my car where the fuel costs 122," he said.
"It means they had (KMG-KazTAG) such financial situation. Don't buy from them," he said commenting recent increase of AI92/93 price at KazMunaiGas refueling stations.
Source: KazTAG
October 7 2015, 15:00