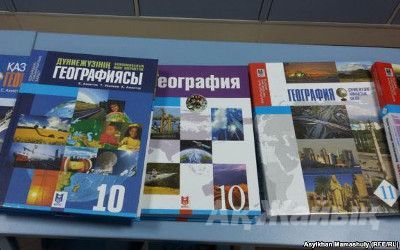 Ex-Soviet republic Kazakhstan has recalled a series of school textbooks that Ukraine said acknowledged Crimea as part of Russia following complaints from Kiev.

At the centre of the controversy are textbooks for secondary school students in the Central Asian nation that said Crimea had become part of Russia in 2014 after a popular referendum.

The textbooks failed to mention that few countries recognised Russia's annexation of Crimea.

Kazakhstan, one of Russia's strongest allies, moved to recall the schoolbooks after they drew a strong protest from Kiev.

Last week the Ukrainian embassy in Kazakhstan said the explanation provided in the textbooks "contradicted the official position" of Astana.

The text "bears witness to the fact that, unfortunately, a certain part of Kazakhstani society is deeply infected by Russian propaganda," the embassy said.

Kazakhstan's education ministry said on Wednesday that information on the peninsula in the textbooks did not "fully represent the position of Kazakhstan and the international community on the issue of Crimea."

The statement was released ahead of Kazakh President Nursultan Nazarbayev's meeting with Ukrainian counterpart Petro Poroshenko in the capital Astana on Oct.9.
Source: AFP

October 2 2015, 11:31