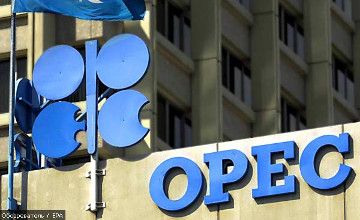 Kazakhstan proposed to transform the OPEC or establish a new organization responsible for controlling production of oil worldwide.

Speaking at the 10th KAZENERGY Eurasian Forum, First Deputy Minister of Energy of Kazakhstan Uzakbai Karabalin informed that the globalization of the world and the influence of certain countries on the others are reflected in the oil sector.
"Under the current circumstances, the opinion on the necessity to establish a new platform for exchange of views between oil producing countries and companies on the issue of regulation of extraction of oil in accordance with the needs of the global economy is more often expressed. The modernized platform of the OPEC could become such a platform or it might lead to establishment of a new organization of oil producing countries. In order to neutralize some lobbying, the organization could coordinate its activity with the UN and other global organizations," the Deputy Minister informed.
According to him, the participation of the countries with the daily production of 1 or 1.5 millon barrels in this organization will ensure expression of the opinions of those who are directly responsible for oil production exceeding 80% of the world level.
"I want to say that this is my personal opinion. Of course, it is based on many factors, but I think that the evolution of the oil and gas sector will eventually lead to some serious changes. The sooner it happens, the better situation in this sphere of energy sector will be for many countries," U. Karabalin stressed.
He also reminded that Kazakhstan had always been a supporter of the worldwide energy security.
September 30 2015, 17:33