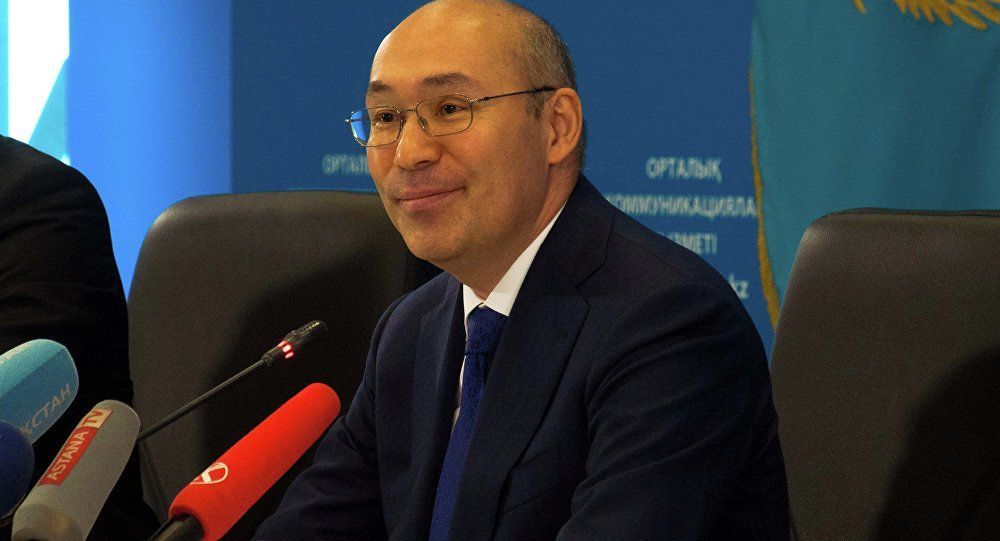 Press service of National Bank of Kazakhstan doesn't confirm information on Kairat Kelimbetov's resignation from the post of the chairman of National Bank.

"The National Bank of Kazakhstan is operating in usual mode. The chairman of National bank Kairat Kelimbetov currently participates in a meeting of Council for economic policy under the RoK government in Astana", - press service reports.
Earlier in mass media there was information with reference to the sources that Kelimbetov is leaving his post.
To recall, Kairat Kelimbetov was appointed to the position of the chairman of National bank on October 1, 2013. The former head of National Bank Grigory Marchenko resigned due to family circumstances by filing an application. Kelimbetov's previous positions were the RoK Minister of Economics and Budget Planning, in 2012 he was the deputy prime minister of Kazakhstan.
After Kelimbetov's appointment to the position of the National Bank's chairman in February, 2014 the dollar exchange rate rose from 150 tenge to 180. At the end of August, 2015 the government of
Kazakhstan
together with National bank declared transition to realization of new monetary policy based on inflationary targeting. It means cancellation of a currency corridor and transition to freely floating exchange rate.
Source: azh.kz
September 30 2015, 16:54