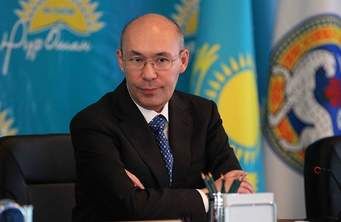 Kairat Kelimbetov will leave the post of head of the National Bank of Kazakhstan, said an informed source in Astana.

"Kairat Kelimbetov is leaving the post of chairman of the National Bank. Most likely, it will happen soon. Everyone is waiting for the arrival of Nazarbayev (from New York - KazTAG), then the decision will be taken ", the source said by telephone on Wednesday.
The source said "there are many reasons for that."
"It is not only the devaluation of the national currency, but in non-system approach in the implementation of fiscal policy, where the focal point should be the main bank of the country", said the source.
Source:kaztag.kz
September 30 2015, 15:13