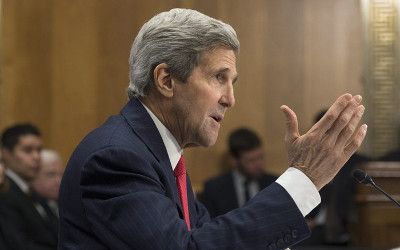 U.S. Secretary of State John Kerry is expected to visit Kazakhstan this year, President of Kazakhstan Nursultan Nazarbayev said at a briefing on Wednesday on the results of his working trip to the United States.

"All seven years of dialogue with Obama were productive. The U.S. has assisted in Kazakhstan's accession to the WTO, has been consistently supporting all our international initiatives. About 500 U.S. companies operate in Kazakhstan and amount of direct investments from the U.S. to our country reached about $30 billion," said Nazarbayev.
"During the informal talks between the business circles of our countries, we had the opportunity to speak about the projects in Kazakhstan and invited the U.S. businessmen to participate in such development programs as Nurly Zhol," the Kazakh President said.
Source: akipress
September 30 2015, 12:20