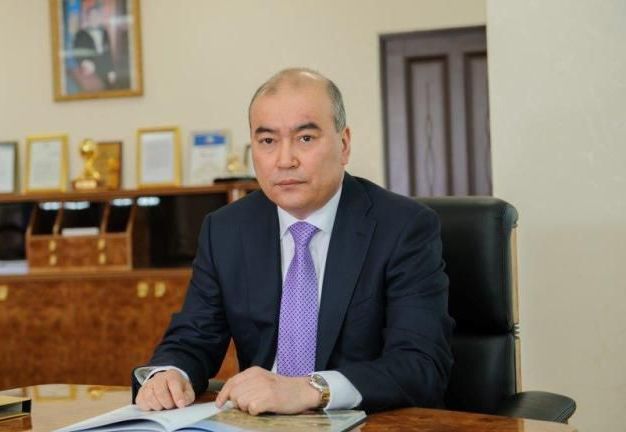 JSC "KMG EP" ("KMG EP" or the "Company") announces that Kurmangazy Iskaziev has been appointed General Director (CEO) of KMG EP by the Board of Directors. Mr Iskaziev previously held the position of CEO of JSC Embamunaigas (EMG), one of the core production assets of KMG EP.

Christopher Hopkinson, Chairman of the Board of Directors of KMG EP introduced the new CEO at the Board of Directors meeting and said: "Mr Iskaziev has extensive experience in applying new technologies and increasing production efficiency. He has been successfully implementing new projects in his position of CEO of EMG over the last 8 months. We look forward to seeing Mr Iskaziev use his positive experience and apply his professional skills for the benefit of KMG EP Group".
The same day, Sauat Mynbayev, Chairman of the Management Board of NC KazMunayGas introduced the new CEO to the Company staff. The new CEO has announced his commitment to maximising the operational and financial performance of the Company.
KMG EP is among the top three Kazakh oil producers. The overall production in 2014 was 12.3 million tonnes (250 kbopd) of crude oil, including the Company's share in Kazgermunai, CCEL and PKI. The Company's total consolidated volume of proved and probable reserves including shares in the associates, as at the end of 2014 was 177 million tonnes (1,303 mmbbl), out of which 132 million tonnes (981 mmbbl) relates to Ozenmunaigas, Embamunaigas, and Ural Oil and Gas (Rozhkovskoye field, Fyodorovskiy block). The Company's shares are listed on the Kazakhstan Stock Exchange and the GDRs are listed on The London Stock Exchange. The Company raised over US$2bn in its IPO in September 2006.
Source: KMG EP website
September 28 2015, 12:10