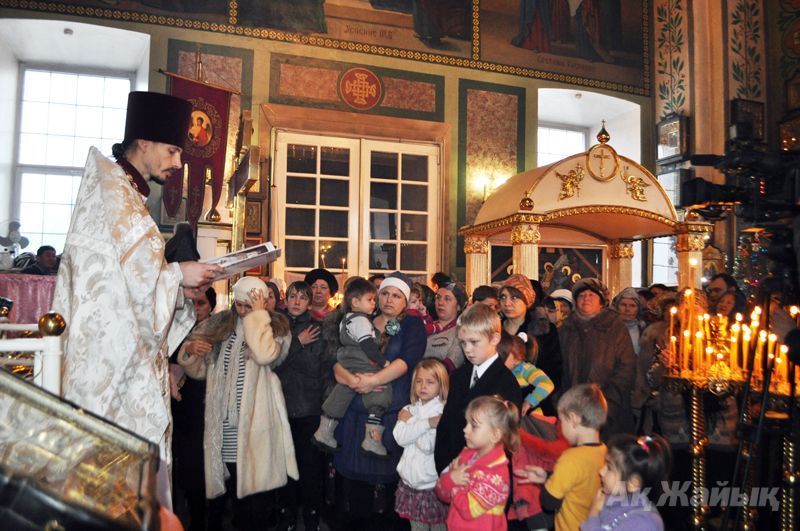 On January 7 the Orthodox Christians in Atyrau celebrated the Nativity of Christ (Orthodox Christmas). According to the tradition, the bells of Holy Dormition Cathedral sounded the start of the ceremonial service.
According to father Mikhail, cathedral dean, Nativity of Christ is one of the brightest Christian events celebrated with a special reverence.
The 7th of Janury is also the beginning of the yuletide, says father Mikhail. The yuletide will end on January 19. On this day people collect healing water from the Ural River; the bravest ones and strong believers swim in the ice hole.
By Anastassiya Pastoukhova
January 9 2013, 11:51