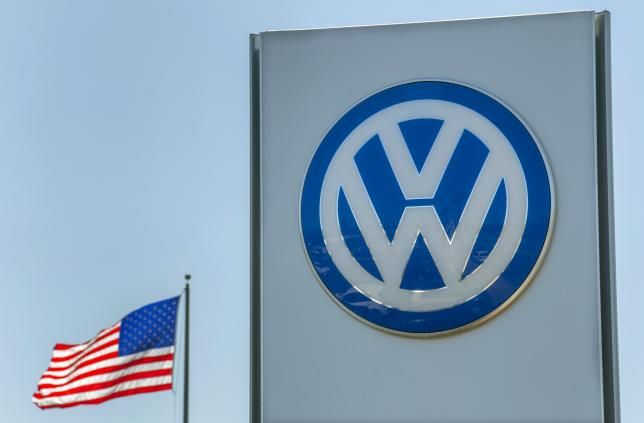 In April of 2015, Volkswagen of America, Inc.(VOWG_p.DE) sent letters to California owners of diesel-powered Audis and Volkswagens informing them of an "emissions service action" affecting the vehicles.
Owners were told they would need to take their cars to a dealer for new software to ensure tailpipe emissions were "optimized and operating efficiently."
The company didn't explain that it was taking the action in hopes of satisfying government regulators, who were growing increasingly skeptical about the reason for discrepancies between laboratory emissions test results and real world pollution from Volkswagen's diesel cars.
Officials at the California Air Resources Board and the EPA agreed in December of 2014 to allow a voluntary recall of the company's diesel cars to fix what Volkswagen insisted was a technical – and easily solved - glitch. The recall was rolled out nationally over a period of months.
On Wednesday, California Air Resources Board spokesman Dave Clegern confirmed that the letters were part of that recall. "This is one of the fixes they presented to us as a potential solution. It didn't work," he said.
Volkswagen, which had no obligation at the time it initiated the recall to disclose the discussions that had led to it, declined to comment on the letter.
The controversy came to public attention last week after Volkswagen acknowledged it had deliberately deceived officials about how much its diesel cars polluted.
The recall letter instructed owners of certain 2010-2014 Volkswagen vehicles with 2-liter diesel engines to contact dealers for a software update in order to fix an issue with the malfunction indicator light illuminating.
"If the [light] illuminates for any reason, your vehicle will not pass an IM emissions inspection in some regions," the letter warned, noting that California required the update before it would renew vehicle registrations.
"The vehicle's engine management software has been improved to assure your vehicle's tailpipe emissions are optimized and operating efficiently," read the letter, which said an earlier software update increased the likelihood of the light illuminating.
It is customary for carmakers to perform updates to their cars through dealerships to fix or update software.
Volkswagen has said that 11 million of its cars around the world could be affected in the scandal that broke last week. The German company has set aside 6.5 billion euros ($7.3 billion) in its third-quarter accounts to help cover the costs of any fallout.
The U.S. Justice Department has launched a criminal probe and at least 25 proposed class actions on behalf of consumers have already been filed in seven states.
Source: reuters
September 25 2015, 10:27