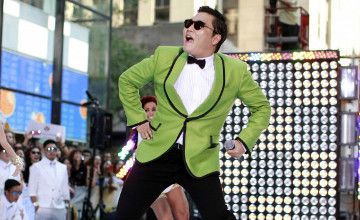 K-Pop superstar PSY is set to star in a new reality show Top Star Astana to create a musical band in Kazakhstan, art.gazeta.kz says.
Top Star Astana will document the search for young singers and dancers across Kazakhstan. As part of the show, PSY alongside his producer of YG Entertainment will look for young talents in ten cities of Kazakhstan. Only 150 promising performers will make the cut.

A major Kazakhstani TV channel will cover each stage of this show.

The most exciting thing about the project is that winners will travel to South Korea to hone their singing and dancing skills. Finally, the band is set to perform at the opening ceremony of the EXPO-2017 in Astana.
Source: inform.kz
September 22 2015, 09:57