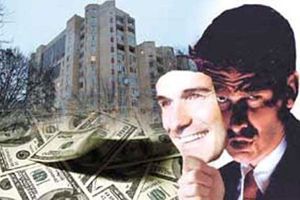 The citizen of Turkey married a Kazakh woman. However right after obtaining Kazakh passport, he ran away.

The story occurred this summer.
Turkish national Rezhep and Bakhytgul got acquainted in Almaty flea market three years ago. 32-y.o woman worked at the market as a shop assistant. Rezhep was selling fur coats in the next stand and persistently courted her for a long time. The man to prove his "sincere" feelings even took her to travel to Turkey.
Bakhytgul decided to accept the marriage proposal from Rezhep. After the marriage they worked together selling items at the market. When the woman started to talk about children, the man assured her that it will happen as soon as they buy the apartment.
Once Bakhytgul came back home and found that her husband disappeared. The man took away not only his belongings, but also her jewelry. Three days later Rezhep contacted her. He said that he is leaving for Turkey because his mother got sick. He also admitted that because he needed money, he pawned all jewelry that he once presented to her.
After that the man sent her the message asking for a divorce. Later the woman received the notification from the court that her husband demands to dissolve the marriage. The indignant lady decided to collect information about her fugitive husband. As the result she learned that Rezhep has the wife and two children in Turkey.
The woman filed a lawsuit against the husband, demanding compensation for the caused damage. She also intends to deprive him of Kazakh passport through the court.
Source: nur.kz
Translated by Zeena Urynbassarova
September 14 2015, 11:05