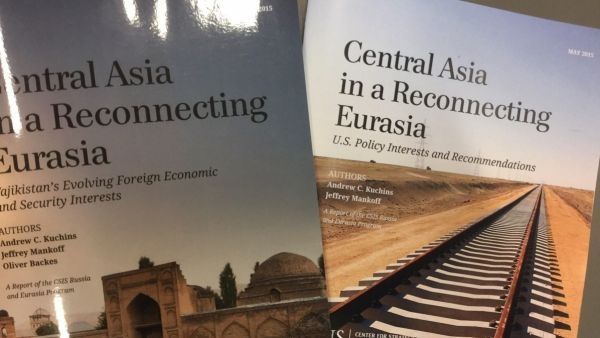 Authors and research team presented a comprehensive view of development of Asian region in the studies.
Center for Strategic and International Studies has prepared a series of analytical reports which will help increase the number of foreign investors in Kazakhstan. This was stated by Timur Shaymergenov, Deputy Director of the Library of the First President of Kazakhstan at a press conference at the Central Communications Service, Kazpravda.kz reports.

"They provide a comprehensive understanding of each of the countries of our region. It is very important for foreign investors who want to profitably invest in our region, but often they do not have reliable information, assessment of risks and opportunities in our region. These reports will be interesting to foreign policy experts, because they contain new and interesting facts and conclusions ", - he said.

Studies have written separately for Kazakhstan, Kyrgyzstan, Tajikistan, Turkmenistan and Uzbekistan.

"Authors and a group of researchers have managed to present a comprehensive view of development of our region, which is very important today, "- said Timur Shaymergenov.

The reports are now available electronically in English and in the future it is planned to translate them into the languages of the countries of Central Asia.
Source: kazpravda
September 11 2015, 11:29