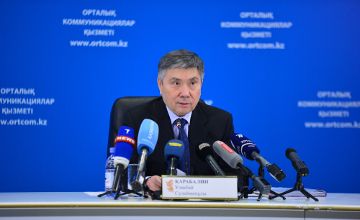 Petrol prices in Kazakhstan will normalize in a month's time, believes Minister of Energy Uzakbai Karabalin. At a press conference on Wednesday, Minsiter Karabalin admitted that the Government's decision to stop regulating prices for petrol in early September caused a jump in the prices countrywide.

"We see that the prices are fluctuating between 124 and 130 tenge per liter. The average price across Kazakhstan totals 125 tenge per liter. We're sure that the petrol prices will normalize, they will get back to normal over the next few weeks. And [the prices] will remain stable. It will largely depend on Russia, our main fuel supplier," he said.

Minister Karabalin added that local petrol prices will depend on the situation at the Russian market until Kazakhstan's refineries reach full production. He didn't specify how long it would take the domestic refineries to fully meet the nation's demand for petroleum products.
Source: inform.kz
September 9 2015, 11:57