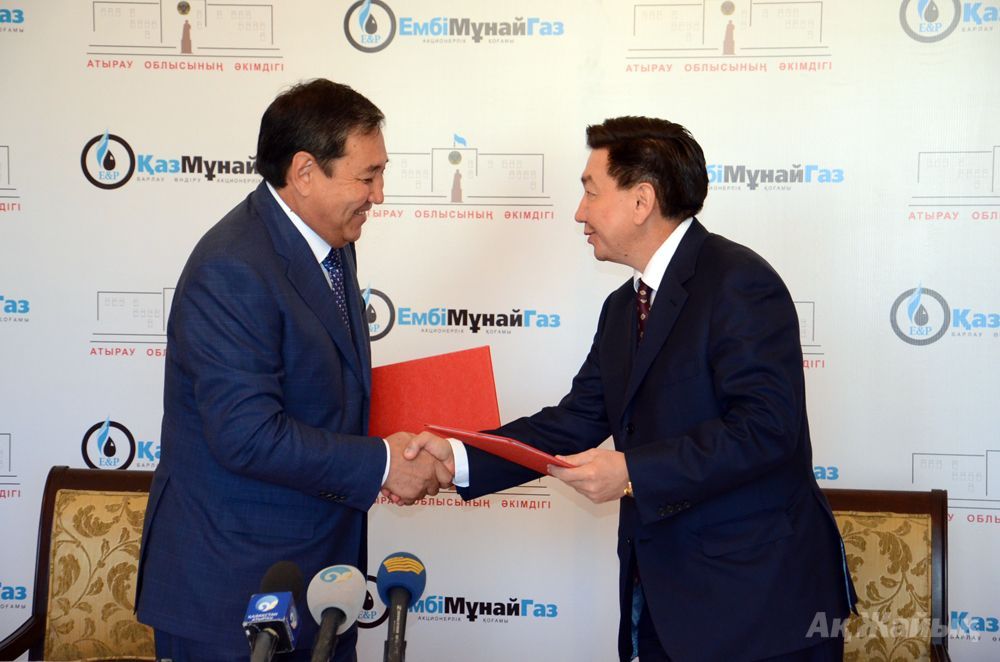 On September 2, in the Atyrau Hotel the First Deputy Akim of the Oblast Gumar DUISEMBAYEV and General Director of JSC Exploration Production KazMunayGas Alik AIDARBAYEV signed a memorandum on allocation of 6.6bn tenge by the oil company for social programs of the region.
- We have never ever allocated this much. The greater part of the sum, which is 5.4bn tenge, will be spent on relocation of people of the futureless villages of Baishonas and Eskene in the Makat district, says Aidarbayev. – Emba is the historical center of Kazakhstan's oil production. Some fields have exhausted having given out much to the nation. We should not forget the old fields and people of the villages.
The Baishonas and Eskene relocation program will start this year and be completed in 2013. The rest 1.2bn tenge will be referred to finalize the construction of social facilities – a sports center and kindergartens.
- Besides the money shown in the memo, we allocate $700mln to carry out the three year modernization program throughout the country. EP KMG fields are mainly old. We will build and restore rotational villages and improve oilmen's work conditions. Roads will be built, either they are of republican or oblast importance. This year we allocate over 1.5bn tenge to Atyrau Oblast for these purposes.
By Murat SULTANGALIYEV
September 4 2012, 11:20