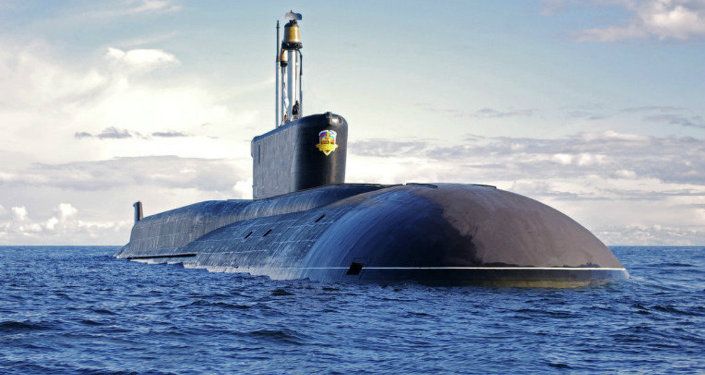 Russian Borei-class nuclear-powered ballistic submarine Alexander Nevsky is set to join the Russian Navy's Pacific Fleet in late September, a senior Navy representative said on Tuesday.
Alexander Nevsky, the first nuclear submarine of the Borei-class, started a subglacial passage in mid-August from the Northern Fleet to the Pacific Fleet for permanent combat duty.
It was expected to arrive at its base in the settlement of Rybachiy in Kamchatka during the first ten-day period of September.
However, its arrival was postponed due to complex weather and ice conditions and a number of other reasons.
Another Borei-class submarine, Vladimir Monomakh, is scheduled to arrive in Kamchatka late this year or early next, depending on weather, the official said.
Alexander Nevsky carries 16 Bulava intercontinental ballistic missiles with 6-10 nuclear warheads per missile and an effective range of over 5,000 miles.
Russia's first Borei-class submarine, Yury Dolgoruky, was inducted into the Northern Fleet in January 2013.
Russia plans to build eight Borei-class nuclear submarines by 2020.
Source: sputniknews
September 8 2015, 11:26