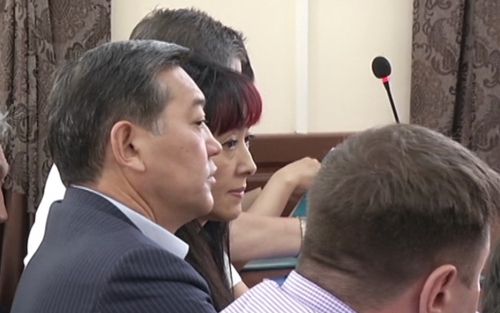 One of the witnesses for the prosecution in the corruption trial of former Prime Minister of Kazakhstan Serik Akhmetov has recanted his testimony, Kazakh media report from the court room.

Businessman Zhanarys Kabdoldayev said the reason for recanting is that he allegedly "gave his testimony under the pressure during the investigation."
"I was forced. They gave a prepared crime plot with specific sums and dates, they fill it out and told me that everything had already been found out without me. "People have said it all." I was in a state of shock, especially when they said I was a member of organized crime group," said Kabdoldaev.
Kabdoldaev is the Chairman of "StalTsink Trading house" and "Astana Dorservisplus" LLP.
He said that his company has payed damages to the state that, according to the investigation, was caused by Serik Akhmetov through the Kabdoldaev's company.
"When investigators called me in for questioning, they told me that Serik Akhmetov's allegedly illegal actions via my company caused damages to the state in the amount of 70 million tenge. As I deeply respect Serik Akhmetov and is well acquainted with his son Daniyar Akhmetov, I considered it my duty to compensate this part of the damage at my own expense," said businessman.
Source: akipress
September 8 2015, 11:00