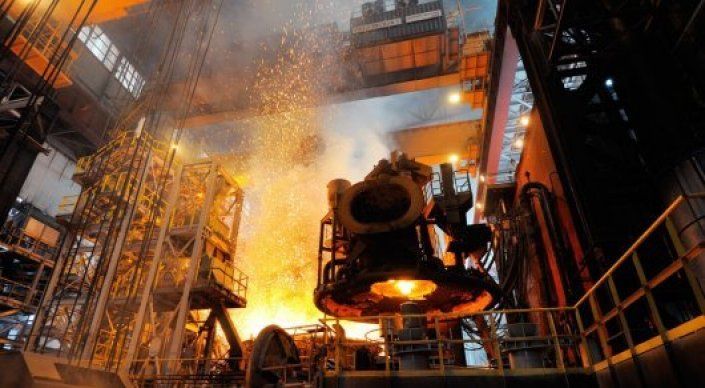 President Nursultan Nazarbayev of Kazakhstan has reiterated plans to bring in China's production capabilities to Kazakhstan's territory, a Tengrinews.kz journalist reports.
"Your visit to Kazakhstan last December was a groundbreaking one (…) you made a significant contribution to shaping a new stage of the strategic cooperation between the two nations. For the last 20 years we have been focused on oil and gas supplies from Kazakhstan and on construction of oil and gas pipelines. Now we are turning to a new stage of cooperation", President Nazarbayev said at the talks with Premier of the State Council of the People's Republic of China, Li Keqiang.
"Currently the two sides are implementing your suggestions on bringing in China's production capabilities to Kazakhstan", President Nazarbayev said, adding that Kazakhstan is part of China's Great Silk Road Program.
"We render all possible support to the Program. It is set to contribute to stability and prosperity of Central Asia. This Program is to the benefit of both China and its neighboring nations", President Nazarbayev said.
In his turn, Kazakhstan's Minister of Investments and Development, Mr. Asset Issekeshev, said "the two sides are thinking of deepening their cooperation, including through new manufacturing projects in line with high environment standards (…) which will entail a higher value added". According to him, the current state visit of President Nazarbayev to China is a sign of collaboration within the Kazakhstan's Nurly Zhol and China's Great Silk Road programs.
The first vector envisages further development of the transit corridor and implementation of a new Kazakh-Chinese industrial program. "Notably, the transit corridor project comprises construction of motor roads and logistics centers. The ultimate goal is to accommodate part of the goods flow between China and Europe", Minister Issekeshev said.
The second vector is a number of joint industrial projects. The first batch consists of 45 projects, with agreements worth $23 billion already signed for 25 out of the 45 projects. They are primarily concentrated in metallurgy, chemicals, fertilizers production, machinery building, transport and logistics.
"New production facilities are expected to be launched across entire Kazakhstan, with some of the projects to be started in 2015; most of the projects are to be launched in 2016-2017 to be completed in 2018-2019, creating dozens of thousands of jobs", he elaborated.
The third vector is cooperation in high tech industries. "We are to choose a couple of promising industries to concert efforts of research institutes, universities and launch new production facilities (…) we are expecting much of the visit (…)", he summed up.
Source/picture: Tengrinews.kz
September 2 2015, 11:58