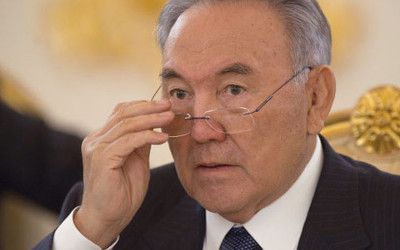 Kazakhstan's transition to a free floating exchange rate is a necessary measure, there were no other alternatives, said Kazakh President Nursultan Nazarbayev on Thursday.
Prime Minister Karim Masimov announced today that Kazakhstan has launched a new monetary policy based on free floating tenge and canceled the currency corridor.
The average rate of tenge in the morning stood at 255.26 tenge per dollar as of Thursday against 188.38 tenge per dollar on Wednesday.
"Having considered all the possibilities, the most correct was introduction of free floating exchange rate of tenge and introduction of the new monetary policy based on inflation targeting. It must be admitted that this is a necessary measure," Nazarbayev said on Thursday at a meeting with representatives of business.
Kazakh central bank said in mid-July it would allow the tenge - which it devalued in February 2014 - to weaken on the market, extending the corridor's ceiling by 10 tenge to 198 per dollar.
Source: akipress
August 20 2015, 16:04