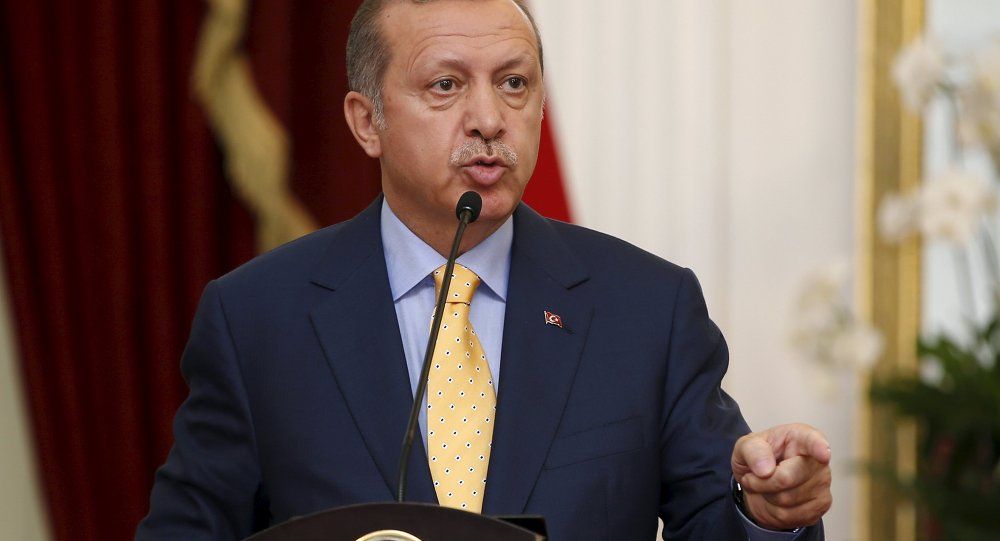 In the footage, an Islamic State's representative urges Turkish nationals to "save" their country from President Erdogan who, the video claims, has betrayed the country's interests in favor of the United States.
The Islamic State posted a video online calling on supporters in Turkey to conquer Istanbul and depose the country's 'Satan' president, local media reported Tuesday.
"You first need to repent from all the reasons – which are caused by this treacherous Satan and his friends – that bother you," the speaker was quoted as saying by the newspaper.
The video content accused the Turkish leader of supporting US-led coalition airstrikes on ISIL positions in Iraq and Syria, Daily Sabah reported.
Turkish people should be against democracy, secularism and "all types of other evils," the news outlet quoted the Turkish-speaking militant.
The video was published online shortly after US warplanes in early August launched their first manned airstrikes against the extremists' positions in Syria using an airbase in southern Turkey.
Turkey, a member of the 62-nation coalition against ISIL, shares a 550-mile southern border with Syria, where the terrorist group has seized large areas over the past three years.
Ankara has joined the US-led coalition after a suicide bomb attack in the southern city of Suruc, claimed by Islamic State, killed over 30 people.
Source: sputniknews.com
August 19 2015, 11:48