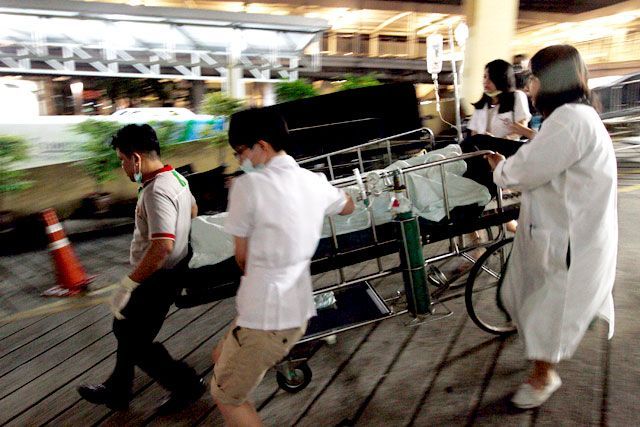 Police say they have identified the bomber, according to Associated Press after the explosion close to Erawan shrine kills at least 20 people. Follow the latest developments here
12.38
The man in the security video wearing a yellow T-shirt and carrying a backpack is believed to have set off the explosion, Associated Press reports.
"The yellow shirt guy is not just the suspect. He is the bomber," Police Lt Gen Prawut Thavornsiri told The Associated Press.
11.34
Some experts are casting doubt on whether it was in the interests of the anti-junta groups to have carried out yesterday's attack, saying that it would alienate many of their supports.
Even if they are hell-bent on bringing down the government I just can't see them targeting a Hindu or any other religious shrine, "Zachary Abuza, an independent expert on Thai security, told AFP.
11.11
Sansern Kaewkamnerd, deputy government spokesman, released the following list of the nationalities of the 20 people killed by Monday night's blast.
Thai: 5
Malaysian: 2
Chinese: 2
Hong Kong: 2
Singaporean: 1
Unknown nationality: 8
10.44
The Thai prime minister has given his first televised address since the blast and promised that the government will expedite "all investigative efforts to find the perpetrators and bring them to justice.
Prayuth Chan-ocha provided no details on suspects or how the investigation was going but told foreigners living in the country that the government would do its best to safeguard their security, property and interests.
10.30
Google in Thailand has paid tribute to the victims of yesterday's attack with a small candle on the website's Thai homepage.
Source: thetelegraph.co.uk
August 18 2015, 16:46