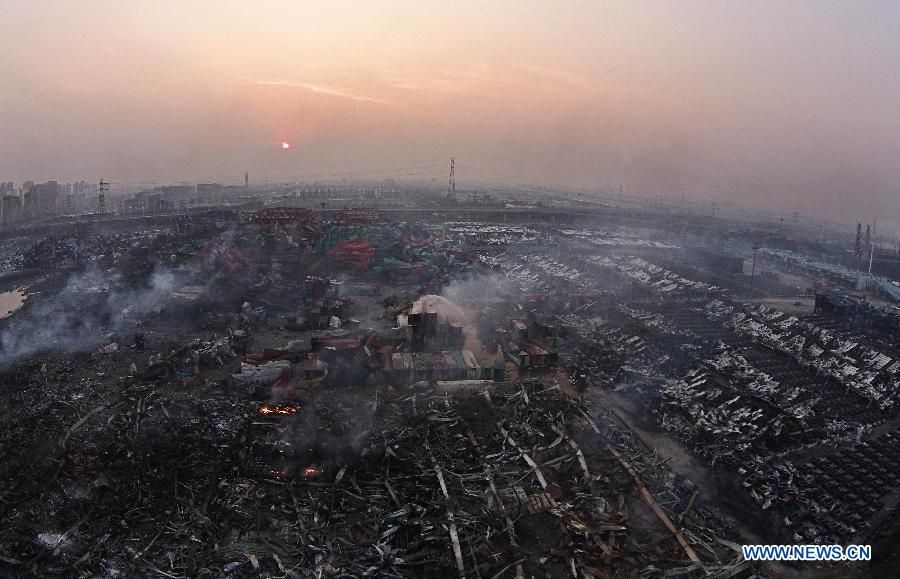 Death toll of the massive Tianjin blasts rose to 114 after rescuers found two more bodies in the debris, a municipal publicity official said on Monday.
Gong Jiansheng told the press that the identities of 54 bodies have been confirmed, adding that another 70 people are still missing.
The number of missing was previously 95, before 25 people were identified among the bodies found.
Bowing to the photos of the deceased firefighters, Premier Li Keqiang on Sunday paid respects to those young men who lost their lives in two massive warehouse blasts in north China's port city of Tianjin that have killed 112.
Chinese Public Security Minister Guo Shengkun ordered authorities Sunday to release information concerning the Tianjin blasts and rescue operation in a timely and transparent manner, to respond to public concerns.

Speaking at a meeting on rescue work, Guo also urged local authorities to continue to search for survivors while properly disposing of the dangerous chemicals around the blast site and preventing further accidents.
Operations at the Tianjin port in north China have returned to normal following warehouse blasts on Aug. 12 that left more than 200 dead or missing, the port authority said Monday.
Port operations and ship traffic were partially suspended following the huge explosions at a warehouse for hazardous chemicals, said an official with the Tianjin Port Group Co.
Source: xinhuanet.com
August 17 2015, 14:57