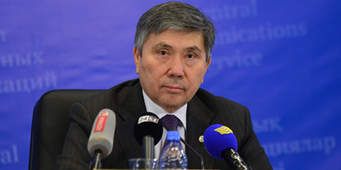 Kazakhstan may get back to the swap operations on oil supply to Iran through the Caspian Sea with further filling of these volumes in the Iranian ports of the Persian Gulf, said Uzakbay Karabalin, First Vice Minister of Energy.

"We used to work on the swap base very actively, taking in account that heavily populated part of Iran is located in the northern part- closer to the Caspian Sea. The main stocks and production of oil are in the south and Iran has to transport oil for processing to the north, located closer to the Caspian Sea. There was time when we had an agreement to deliver oil to the Iranian plants through the Neka port. In exchange we will get the Iranian oil at the Persian Gulf. It was quite successful and good bargain," he said.
"We were standing in the line in the Neka port and competed with Lukoil and other companies which actively used this direction. Then there were sanctions and this channel was closed. The question of sanctions lifting is being actively considered today, the interested companies will aspire to resume this route, but here we need to think of an important thing: Iran takes a swap fee for its operations. The question is what the fee will be," he added.
Source: KazTAG

August 11 2015, 10:58