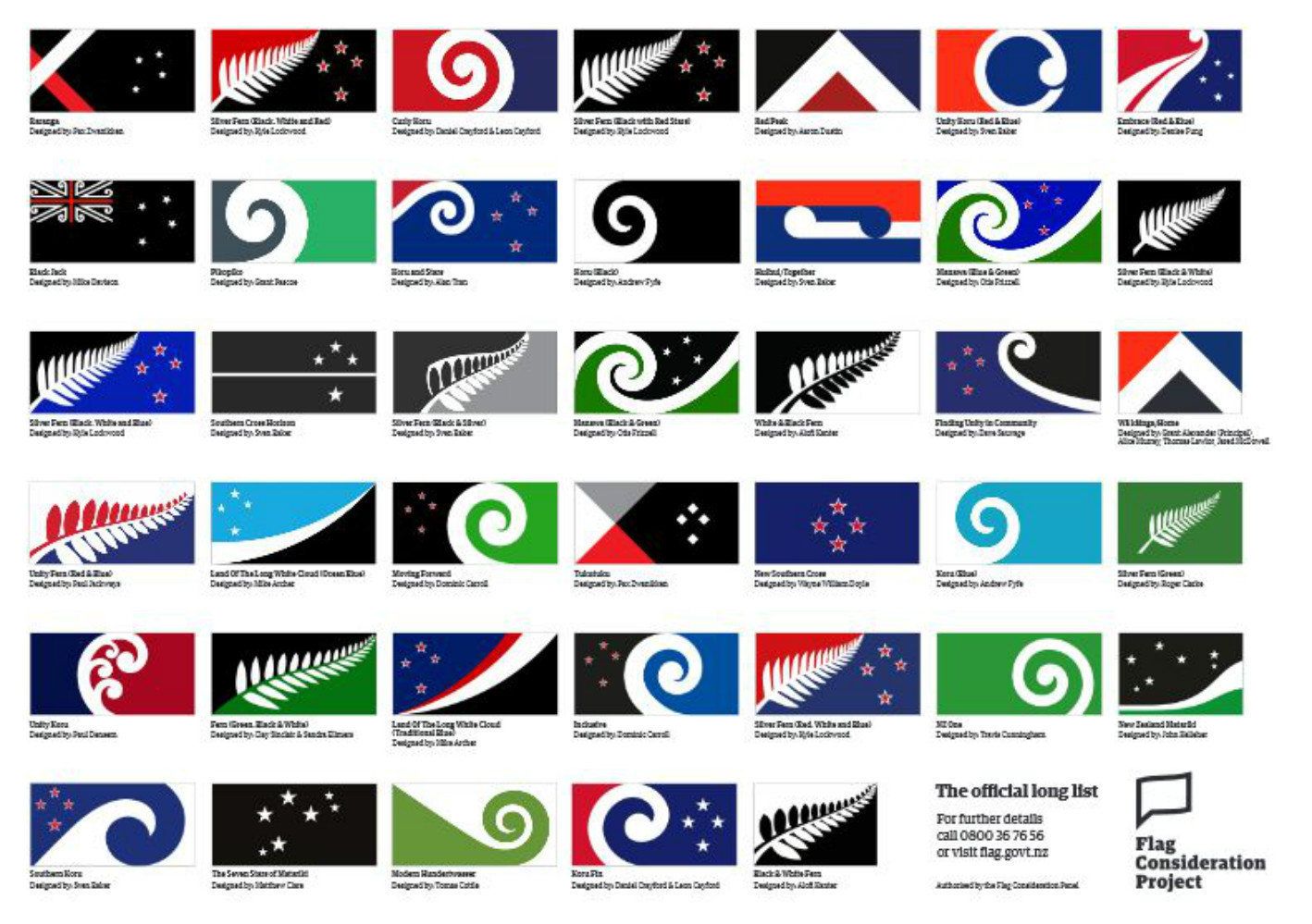 The New Zealand government-appointed Flag Consideration Panel, charged with looking at over 10,000 publically submitted proposals for a new national flag, has whittled down the list of submissions to a shortlist of 40 designs.
The 16-person panel will now subject the shortlist to further examination and scrutiny, including extensive intellectual property checks, reducing it to four designs, which will then be voted on in a national referendum between late November and early December of this year.
An open letter signed by the panel's members stated that new flag must be "unmistakably" New Zealand's, noting that the design must be "timeless, can work in a variety of contexts, are simple, uncluttered, balanced and have good contrast." The letter also noted that the new flag should aim to celebrate the country "as a progressive, inclusive nation that is connected to its environment, and has a sense of its past and vision for its future."
The panel said that its decision on the shortlist was guided by input it had received from "thousands of Kiwis across a range of communities" telling them "what is special to them about New Zealand."
Source: sputnknews.com
August 10 2015, 18:24