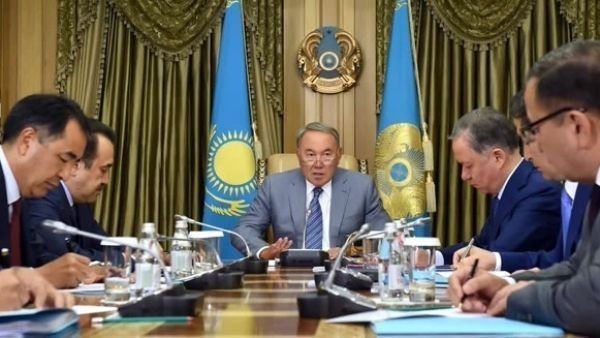 At a meeting with the head of the President's Administration and members of the Government, President Nursultan Nazarbayev said there is the need to save budgetary funds, Kazpravda.kz reports citing the press service of Akorda.

"Due to the deteriorating market conditions, the state budget, as well as the lowering prices for our main export products, it is necessary to introduce general saving of funds. These measures should be provided in the next year's budget. Despite all the difficulties, we must prevent the slowdown of economic growth and the worsening of the social situation of our citizens. It is necessary to provide all social obligations to the population. We have to overcome these difficult times ", - said Nursultan Nazarbayev.

During the meeting the current state of the economy and the measures for its further development, as well as the organization and holding of the "EXPO-2017" in Astana were among the topics raised.

In addition, they addressed issues related to the preparation for the upcoming anniversaries, including the 550th anniversary of the Kazakh Khanate, the 20th anniversary of the Constitution of the Republic of Kazakhstan and a number of other international events.

It is reported that the meeting was attended by Prime Minister Karim Massimov, Head of Presidential Administration Nurlan Nigmatulin, first deputy Prime Minister Bakhytzhan Sagintayev, Deputy Head of the Presidential Administration Baghlan Mailybaev, Assistant to the President Nurlan Onzhanov and Minister of national economy Erbolat Dosayev.
Source: kazpravda.kz
August 3 2015, 16:13