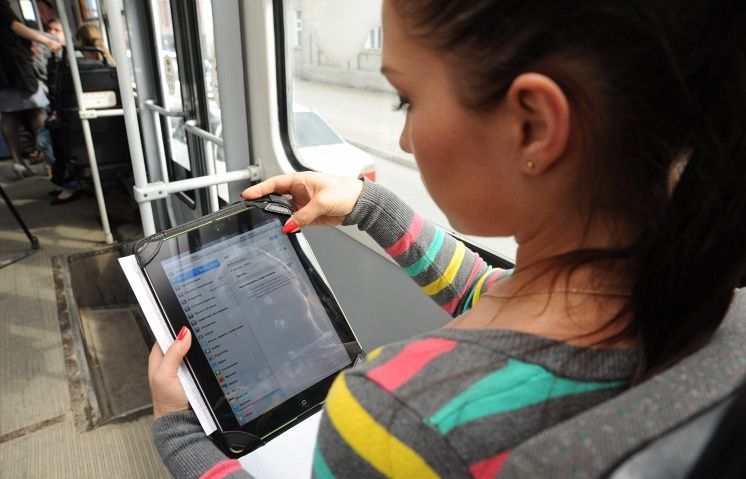 Almost half of Russians believe that online information should be censored, 58% support complete Internet shutdown in the country in case of a national threat of a possibility of mass protests, and 73% believe that negative information about civil servants should not be posted online, says a report prepared by the Russian Center for Public Opinion Studies (VTsIOM) and the Center for Global Communication Studies at the University of Pennsylvania.
The survey shows that 42% of Russian citizens use the Internet on a regular basis. Another 20% said that went online from time to time, up to several times a week, and 38% of Russians said they hadn't used the Internet for six months and more.
Slightly over half of Russians say the Internet has a positive impact on their lives, and one-third of the respondents believe the Internet's influence is negative.
The report notes that "a considerable number of Russians (42%) believe that Western countries use the Internet against Russia and its interests." Sociologists have found out that four out of five citizens (81%) spoke of their negative attitude towards the websites, which are used for organizing anti-government rallies and demonstrations, 73% believed it was inappropriate to post online negative information about civil servants.
According to the survey, only 11% of Russians think the Internet should be completely free from government censorship. On the other hand, 49% of those polled said censorship had to be present online.
Nearly 60% of the respondents said the government should censor or block porn websites with homosexual content, 46% called for controlling the groups in social networks, which contained information about anti-government protests.
"While 5 or 7 years ago the Internet was a 'territory of freedom' for a limited number of young people, today it is used by more than two-thirds of Russians," VTsIOM's Director-General Valery Fyodorov has told TASS. "It turned into a leading information environment, a rival in significance to TV that has surpassed radio and press," he said, adding that the Internet "had also become an important communication channel, including for senior citizens."
Thanks to this, "not only the possibilities, but also the hazards of the uncontrolled circulation of information online have become more appreciable and essential for an increasingly larger number of people across the globe," Fyodorov said.
Source: tass.ru
August 3 2015, 11:05