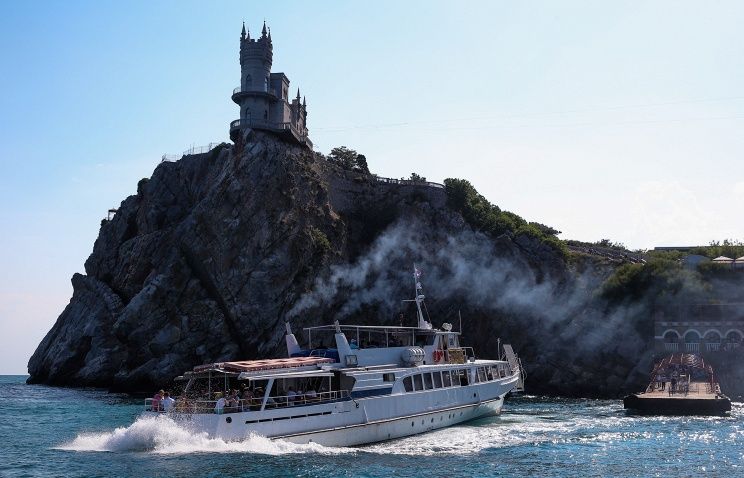 Following a trip to Crimea by French lawmakers, German Bundestag members from the Left faction are too considering a possibility of visiting the Black Sea peninsula, member of the faction Alexander Noy told Russia's Izvestia daily.
He noted that the visit of the French parliamentarians to Crimea had become an emblematic step for many European politicians. As soon as the summer holidays in the Bundestag are over, the German lawmakers will discuss the idea.
"I believe the visit of the French parliamentarians to Crimea was the right move. Elected by the people, they had to show and tell the official French authorities, politicians and the community what is going on there in reality," Noy said. "The Left party of Germany has different views of politics compared to other parties in the Bundestag, so an opportunity to visit Crimea is more acceptable to us."
It became known earlier that Italian lawmakers representing the Five Stars movement and senators from the Northern League political party took a decision to visit Crimea after the parliamentary vacation. The objective of the tour is to find out how people on the Black Sea peninsula are faring after the March 2014 referendum, which resulted in Crimea's reunification with Russia.
According to Deputy Chairman of the Federation Council International Affairs Committee Andrey Klimov, the Italian delegation may be joined by lawmakers from other EU member-countries. However, politicians will decide on the date and the agenda of the visit in September, after the summer holidays.
"During the next session of the OSCE Parliamentary Assembly in Mongolia to be held between September 15 and 19, we will talk directly to our colleagues in more practical terms regarding the opportunity of their visit to Crimea," Klimov said.
The French parliamentary delegation visited Crimea on July 23 and 24. That was the first visit of Western parliamentarians to Crimea and Sevastopol since last March, when the peninsula held a referendum overwhelmingly voting for Crimea's reunification with Russia. After their trip, the French lawmakers said it was necessary to abandon anti-Russian sanctions and recognize Crimea as part of Russia's territory.
Source: tass.ru
August 3 2015, 10:45