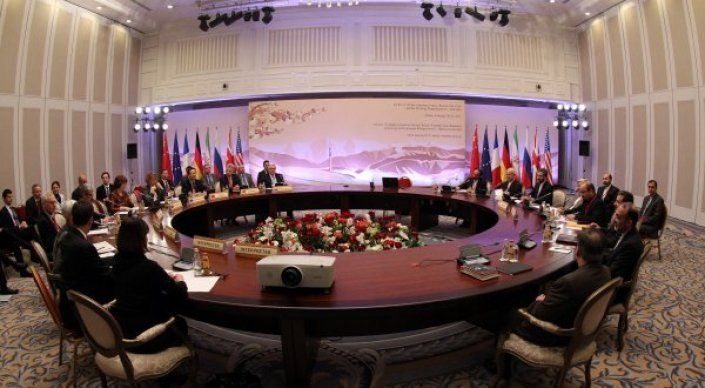 Countries that provided platforms for the Iranian talks have played a significant role in the nearly 20 month long intense negotiations to achieve international consent on Iran's nuclear activities, Tengrinews reports citing RIA Novosti.
Russian Minister of Foreign Affairs Sergei Lavrov spoke about it on Thursday, July 16. He marked the crucial role American negotiators played in finding the common ground. "I would like to note without exaggeration that negotiators from the United States played the main decisive and indisputable role in achieving the agreement. It is a truly indisputable fact. Without the drive for result of the Americans and their search for mutually acceptable solutions and compromises, this deal would not have taken place," Lavrov declared.
According to him, countries that hosted negotiation rounds – Kazakhstan, Austria and Switzerland – also "helped create conditions for things to end the way they did".
Kazakhstan hosted two round of talks in Almaty on February 25-26 and April 5-6 back in 2013.
Lavrov also added that Russia was making every effort to help reach the consent "either by suggesting concrete solutions or by handling the complicated political issues".
The deal finally sealed in Vienna is called to ensure that Iran does not obtain a nuclear bomb, relieving sanctions against Tehran and ending decades of tension with the West.
The deal sets strict limits on Iran's nuclear activities for at least a decade to come and calls for stringent oversight by the International Atomic Energy Agency, the UN nuclear watchdog, in an attempt to make it virtually impossible for Iran to get the bomb.
Under the agreement, Iran is obliged to keep its uranium enrichment level at 3.67% for at least 15 years, to reduce the number of its centrifuges - machines that enrich uranium, which can be used to produce a nuclear bomb - from around 19,000 to 6,104 under the deal with only 5,060 allowed to be used to enrich uranium over the next 10 years. In addition, Iran agreed to reduce its uranium stockpile - from 10,000 kg down to 300 kg.
In return, Iran will have international sanctions lifted from it - the sanctions had a crippling effect on its economy and its people, but with one condition in place - if it fully complies with the terms of the agreement.
Source/picture: Tengrinews
July 21 2015, 10:32