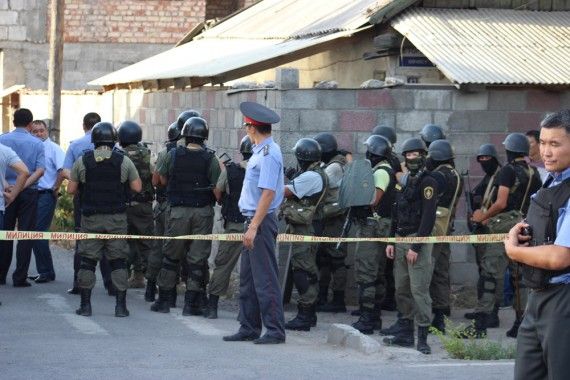 The members of the terrorist organization killed in the counter-terror operation in Bishkek were Takfiris, nationals of Kazakhstan, reliable sources told AKIpress.

The killed terrorists are presumed to have been Takfiris. They were members of a cell of the terrorist organization, which was set up and active on the territory of Kazakhstan.
The terrorists might have recruited citizens of Kyrgyzstan. "There might be nationals of Kyrgyzstan among terrorists," the source said.
4 militants were killed in the special operation on July 16 in Bishkek. 4 national security agents received injuries of varying degree.
Some of terrorists were detained, however, the national security agency did not announce the number and identities of detainees.
Takfiri is a Muslim who accuses another Muslim of apostasy. The accusation itself is called takfir, derived from the word kafir (infidel). Although nominally Sunni, Takfiris reject major aspects of mainstream Sunni religion. They also reject components of society, culture and law in Muslim countries, which they consider to have slipped back into a pre-Islamic state of pagan ignorance. Takfiris often support militancy against their regimes.
July 17 2015, 15:03