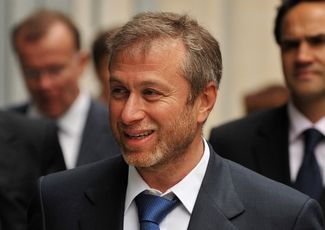 Propell Technologies Group (OTCQB: PROP) (the "Company"), the U.S. provider of a plasma pulse based enhanced oil recovery technology, today announces it has received an additional investment of $9.75 million from Ervington Investments Limited. The final beneficiary of Ervington is the Russian billionaire Roman Abramovich.

On February 19, 2015, the Company raised $5,000,000 from the sale of 1,525,424 shares of its Series C Preferred Stock ("Series C Preferred") at a purchase price of $3.28 per share.
Ervington Investments also received an option to invest an additional $9,750,000 in consideration of the issuance of an additional 2,974,576 shares of Series C Preferred. On July 6, 2015, Ervington exercised its option and closed the second and final tranche of financing.
Capital from the transaction will be used by Propell to pursue a growth and value creation strategy of acquiring domestic active oil-producing assets for secondary oil recovery that are ideally positioned to benefit from Propell's patent-pending plasma pulse enhanced oil recovery technology. Propell expects to aggressively pursue the acquisition of oil properties.
Propell intends to apply its environmental friendly technology to fields the Company acquires and redevelops onshore in the U.S., and also provide its Plasma Pulse as a service to third party E&P companies.
Mr. Huemoeller, President and CEO of Propell, said, "This investment provides Propell with immediate access to the resources necessary to continue to execute on our growth strategy. These resources include the funds needed to acquire oil-producing assets that we expect will benefit from the implementation of our proprietary plasma pulse technology to increase the recovery of oil that has already been discovered in a typical reservoir that is unrecoverable using conventional technology. "
This was not the first investment made by Abramovich into Propell Technologies. In February, 2015 Ervington Investments invested $5 million in Propell. Then Ervington Investments acquired more than one and a half million preference shares of Propell Technologies and received an option for purchase of nearly 3 million more papers in the total cost of $9,75 million.
As it was reported earlier by RBK, the share in Propell that was purchased by businessman's structure, wasn't specified. However, John Mann - Millhouse Capital holding representative of Abramovich confirmed that Ervington received the control.
ABOUT PROPELL TECHNOLOGIES GROUP
Propell Technologies Group, Inc. (http://www.propell.com/), through its wholly owned subsidiary Novas Energy USA, is the exclusive U.S licensee of the Plasma Pulse enhanced oil recovery (EOR) well treatment that improves well production cost effectively and without acidization, hydrofracking or other chemicals. It develops and commercializes treatment and stimulation of oil wells to meaningfully improve production and enhance the recovery of oil and gas in existing wells.
Source: rbc.ru
Translated by Zeena Urynbassarova
July 14 2015, 11:49