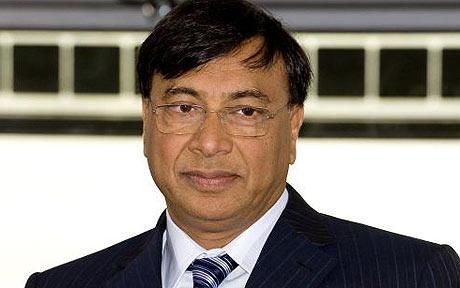 The billionaire Lakshmi Mittal can sell the assets in Kazakhstan, Ukraine and South Africa, azh.kz reports citing kaztag.

"Everything is coming to the point of selling. Lakshmi Mittal and its metallurgical empire have been reportedly facing a difficult situation because of falling of prices for steel products in the global markets. From October of last year till June of this year company shares dropped down to 69%. Procedure for getting loans for replenishment of current assets has become complicated and enterprises in Kazakhstan's Temirtau, Ukrainian Krivoi Rog and plants in South Africa badly require replenishments. Those assets are the most problematic in ArselorMittal company, - said the course to the news agency.
In his opinion, the members of Mittal family -son Aditya, the finance director of the company, insists on selling of those assets, and he is supported by billionaire spouse Usha. Disagreements in steelmaking magnate's family concerning the strategy of company development appeared long time ago. His son and his wife many times suggested him to get rid of problematic assets and concentrate on perspective projects in Europe and North America.
Mittal's family through two Luxembourg companies owns 39,34% of "Arselormittal" stocks - 2,5% belong to the government of Luxembourg, other shares have public placements in the world exchanges. According to Forbes magazine for 2015, Lakshmi Mittal possesses a fortune of $13,6 billion.
Translated by Zeena Urynbassarova
July 13 2015, 15:00