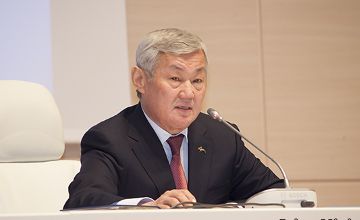 Deputy Prime Minister of Kazakhstan Berdybek Saparbayev has chaired today an extended session of the Coordination Council for interaction with non-governmental organizations under the Government in Astana.

"The Government has allotted nearly KZT 16 billion to support NGOs over the past three years. Currently, some 8 million citizens of Kazakhstan use services provided by these organizations," the Deputy Prime Minister said at the session.

According to Saparbayev, Pavlodar and South Kazakhstan regions as well as Almaty city earmark over KZT 700 million to support NGOs annually.

In conclusion, he gave a number of specific instructions to akims (governors) of the regions and the Ministry of Culture and Sports to step up cooperation with NGOs.
Source: inform.kz
July 2 2015, 15:54