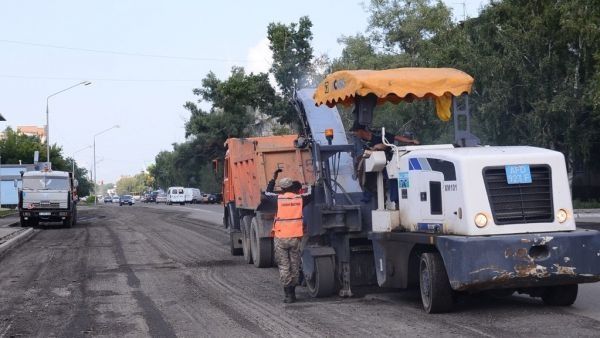 In general, on Nurly Zhol state program for infrastructure development in 2015-2019, 11 road projects are slated.
According to chairman of the Roads Committee MIR Mereke Pshembaev, nearly 270 billion tenge is budgeted on road projects in 2015, Kazpravda.kz reports.

The largest project of the sector, he said, is a transcontinental road corridor Western Europe-Western China the length of 2,787 km. This year 74 billion tenge is budgeted for this project.

"In 2009-2014, traffic was launched on the section from the Russian Federation to Shymkent, the length of 1884 km in Aktobe, Kyzylorda and South Kazakhstan regions' territories.

Work continues in the current year on Shymkent-Tashkent, Shymkent Taraz and Almaty-Khorgos sections.

At the end of 2015 it is planned to open traffic on Shymkent-Taraz section, the length of 183 km. Full completion on the other two sections of the transit corridor is scheduled in 2016 "- he told a briefing in the Central Communications Service.

Projects Center-South (Astana - Almaty), Center-East (Astana - Ust-Kamenogorsk), Center-West (Astana - Aktobe - Atyrau - Aktau), Almaty - Ust-Kamenogorsk, Karaganda, Zhezkazgan-Kyzylorda and Atyrau-Astrakhan were also launched.
Source: kazpravda.kz
June 22 2015, 17:34