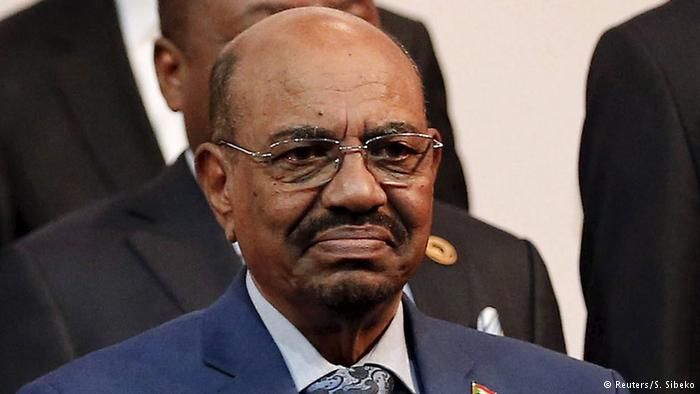 Sudanese President Omar al-Bashir has reportedly left South Africa en route for home. His departure came as a South African court prepared to rule on whether he could be arrested on international charges.

Sudanese officials and media on Monday reported that al-Bashir had left Johannesburg, where he had been attending an African Union summit, and would arrive in Sudan in the early evening local time.
The Pretoria High Court, which on Sunday ordered al-Bashir not to leave South Africa, reconvened on Monday morning to rule on an application by a human rights group for the Sudanese leader to be arrested and handed over to the International Criminal Court (ICC).
The ICC has issued an arrest warrant for al-Bashir on charges related to war crimes and crimes against humanity committed in the Darfur conflict. The court does not have its own police force and relies on member states to bring alleged criminals to justice.
South Africa's government had challenged the court's decision to keep al-Bashir in the country, saying it had given immunity to him and all other delegations attending the summit in Johannesburg.
The Justice Ministry has said it will argue against his arrest.
'Guests of the government'
Sudanese officials earlier also dismissed the legal hearing.
"We are not abiding with any... decision of any court," Foreign Minister Ibrahim Ghandour told the AFP news agency.
"We are here as guests of the government of South Africa... We will leave on time as scheduled," he added.
South Africa under pressure
The order barring al-Bashir from leaving South Africa came in response to an urgent application by the Southern African Litigation Centre, a legal rights group.
South Africa is a signatory to the ICC, and has come under pressure from the court itself and from the international community to arrest the Sudanese leader.
The ICC charges relate to alleged atrocities committed by Sudanese armed forces and allied militia from 2003 in a bloody crackdown on black insurgents in Darfur who were rebelling against al-Bashir's Arab-dominated government.
The United Nations says 300,000 people have been killed in the conflict and another 2.5 million forced to flee their homes.
The Sudanese government rejects these figures, saying no more than 10,000 people died.
Source: dw.de
June 15 2015, 17:39