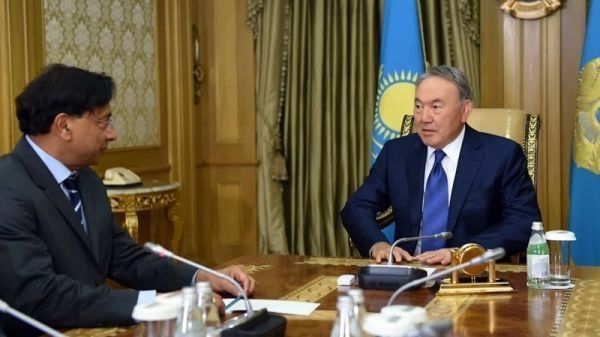 The company's part in the development of Kazakhstan's economy and prospects of its activities given the ongoing state programs were discussed during President Nursultan Nazarbayev's meeting with the CEO of Arcelor Mittal company Lakshmi Mittal, Kazpravda.kzrefers to Akorda reporting.

Work of the steel plant Arcelor Mittal in Temirtau was brought up, also the need for its sustainable operation given the challenges in the world economy, the press service added.

Arcelor Mittal Steel Temirtau JSC is a major mining and metallurgical business in Kazakhstan. Production capacity of the metallurgical plant in Temirtau is 4 million tons of steel per year.

The company also runs eight coal mines in Karaganda region, and 4 iron ore businesses in the Central and Northern Kazakhstan.
June 15 2015, 17:30