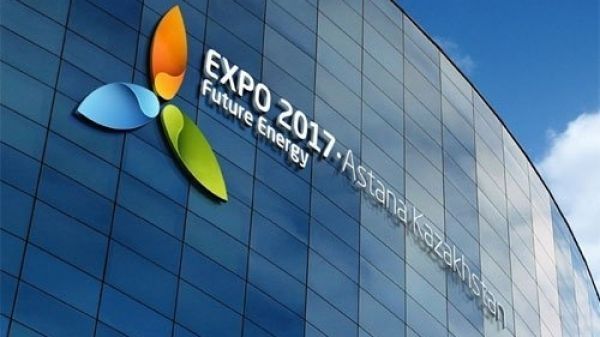 There is another reshuffle in the Astana EXPO-2017 Company, Kazpravda.kz reports.

Vladimir Lyutov was appointed deputy board chairman of the company, replacing in this position Murat Omarov, who, according to the NC press service, handed in his resignation.

Earlier Liutov led the Construction Department of Astana.

On Sunday he was introduced to the staff at the workshop chaired by the new board chairman of the NC "Astana EXPO-2017" Adilbek Dzhaksybekov, who said this appointment was Nursultan Nazarbayev's decision, pursuant to ensuring synergy and closer interaction between the urban services and the national company.

The staff meeting, first after Dzhaksybekov's appointment of the company's board chairman, discussed priority tasks: making an operational plan of the exhibition, holding of the National Day of Kazakhstan at the EXPO 2015 in Milan with the Head of State in attendance, as well as the upcoming visiting session of the State Commission for the preparation and holding of EXPO -2017 under the chairmanship of Prime Minister Karim Massimov, scheduled for June 20, 2015.

As previously informed, Dzhaksybekov was appointed board chairman of the national company "Astana EXPO-2017" on June 11 on the presidential decree, replacing Talgat Ermegiyaev, who was placed under house arrest June 13 on allegation of embezzling 214 million tenge of budget funds, misappropriation in big amount. Former head of the EXPO 2017 Department of Construction Kazhymurat Usenov is under the same allegations.
June 15 2015, 10:30