By Zulfiya Bainekeeva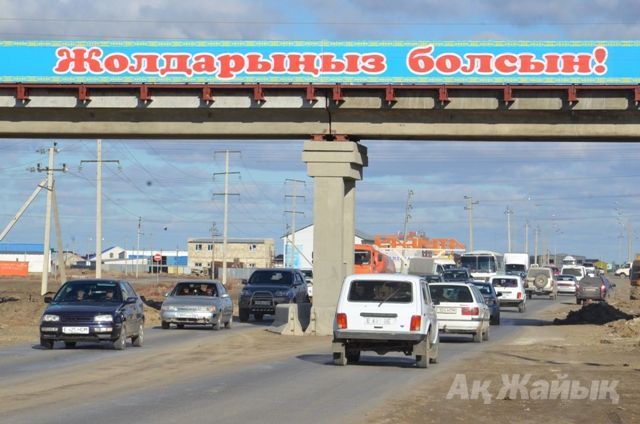 During the week-end, on June 13 and 14, traffic movement on one of the lanes of Atyrau-Geolog highway under the railway bridge in Privokzalny district will be limited.
According to the director of Atyrauinzhdorstroy LLP Bolek Almenbaev, temporary inconveniences are connected with the need to install protective structures for bridge beams. Last year's bridge reconstruction design requires installation of so-called throughput gates.
– They are designed for protection of bridge beams during transportation of bulky goods, – Almenbaev explained. – One of traffic lanes under the bridge will be closed for the weekend when intensity of traffic is low. During beams installation activities the road will be completely blocked for one hour, one hour and a half, not more.
– Can you tell the exact time when the road will be closed?
– Currently jointly with traffic police we are developing the plan of traffic movement. The details will be reported additionally when the works start.
The second lane will be blocked on June 20 - 21.
June 11 2015, 10:51