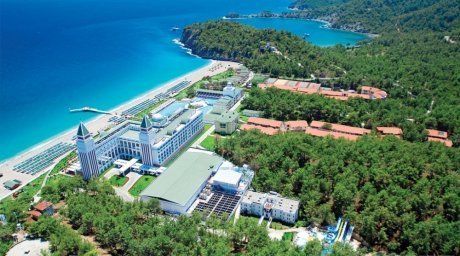 Kazakh Senate approved the Law "On ratification of the protocol between the governments of Kazakhstan and Turkey on amendments to the protocol between Kazakhstan and Turkey on transfer of property in Kemer district of Antalya province into Kazakhstan ownership of 13 December 1993" at a plenary sitting on Thursday.
According to Minister of Finance Bolat Zhamishev, who introduced the draft law, the protocol signed in Ankara on 16 April 2012 envisages the transfer of a part of the forest with the total area of 67,256 square meters located at the territory of Beldibi village, Kemer district, Antalya province. A part of the land (22,302 square meters) will be used for recreation and health-improvement purposes. Another part of the land (44,954 square meters) may be used free of charge until 31 December 2010, and from 1 January 2011 it can be used for tourist purposes.
In its turn, Kazakhstan will transfer two land lots into Turkish ownership: 7,000 square meters in Aktau and 1,500-2,000 square meters in Almaty for the period of 49 years.
Kazinform
December 27 2012, 13:01