rferl.org. "Endangered Antelope Death Toll Nears 20,000 In Kazakhstan"- The death toll in a sudden die-off of critically endangered saiga antelope is nearing 20,000, according to authorities in northern Kazakhstan who are still unsure of the cause. The Kazakh Department for Emergency Situations said that 19,231 carcasses had been buried in the Qostanai region by late on May 19.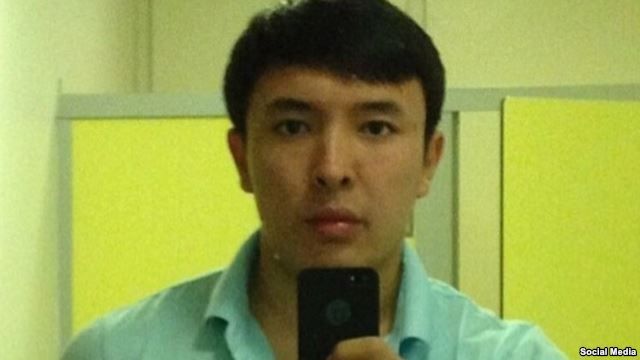 rferl.org. "Brutal Assault Galvanizes Kazakh Public" - April 26 was Election Day in Kazakhstan, but another event has electrified the Kazakh public and potentially overshadowed the predictable presidential race: the brutal, near-fatal assault on a young man in Astana. The story began on April 24, when Astana resident Nurlan Zhumagulov published a post on Facebook requesting urgent help from the public to bring a criminal to justice.
bbc.com. "Clowning around the world" - Meet some of the small set of people who have travelled the world non-stop for the sake of a cause. Eleven years, 82 countries, 143,000km and four bouts of malaria later, Alvaro Neil is still on his bike. He's still wearing his red nose and still performing clown shows in rural and poor communities the world over. The 47-year-old Spaniard, better known by his moniker Biciclown, quit his job as a lawyer in 2004 to dedicate his time to a project he calls "miles of smiles," carting 55 kilos of clown and personal gear around the globe on two wheels.
"Biking forward for a cause" - Hong Kong native Sean Yuen connected with Cuban American Ron Ibarra on dating website OKCupid two years ago. They first met in person exactly one year and three months later. Now, they're biking across Eurasia on a trip called Bike Forwards that will take them from Spain all the way to Hong Kong.
"On a mission for tea" - Jody Beavers, 32, always had a deep passion for tea. He worked in teashops for the better part of the last decade and launched his own company, Tap Twice Tea, in San Francisco two years ago. But even so, he felt there was a gap in his understanding of the product.
cnn.com. "Cannes Film Festival: 'Flatgate' not a hit with women" - The Cannes Film Festival has a message for women: no heels, no entry. So reports ScreenDaily, the online version of the industry magazine Screen International. It said that "a handful of women in their 50s" was turned away from the screening of the movie "Carol," directed by Todd Haynes, because they were not wearing high heels.
bbc.com. "National catastrophe', the country where the number of people with HIV is soaring" - The phrase "Aids epidemic" awakens distant memories in most of Europe, Australia or the Americas, where infection rates have generally been in decline for years. But as former UK Health Secretary Lord Fowler explains, the phrase is not used in Russia either - despite failed policies that have allowed infection rates to soar. For years Russia has remained remarkably silent on the challenge it faces from HIV and Aids. Now that silence has been broken by an epidemiologist who has been working in the field for more than two decades - and he calls the situation "a national catastrophe".
May 20 2015, 15:29