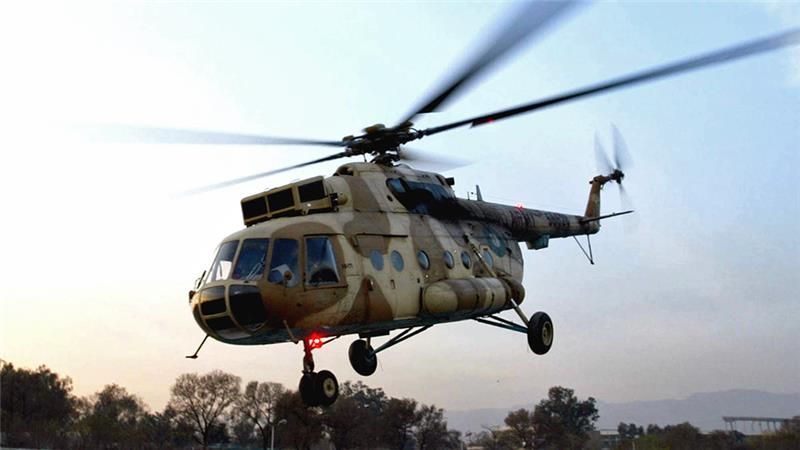 A Pakistani military helicopter with 17 people on board, carrying foreign diplomats in the mountainous region of Gilgit-Baltistan has crashed, killing six people, the military says.
The dead included two ambassadors, two wives of ambassadors and the helicopter's two Pakistani pilots.
The dead include Norwegian Ambassador Leif Larsen, Philippines Ambassador Domingo Lucenario Jr, and the wives of the Malaysian and Indonesian ambassadors to Pakistan.
Dutch ambassador Marcel de Vink and Polish ambassador Andrzej Ananicz were injured in the crash.
The MI-17 helicopter was carrying 17 people, including 11 foreigners, the military's spokesperson Major-General Asim Bajwa said in an earlier statement.
The 13 survivors had "varying degrees of injuries". The injured are being treated at the Combined Military Hospital at Jutial, about 30km away from the area in which the crash occurred.
The aircraft crashed in the Naltar Valley area of Gilgit-Baltistan, about 300km north of the capital Islamabad.
Gilgit-Baltistan is located in Pakistan's extreme north, and is at the junction of three major mountain ranges: the Himalayas, the Karakorum and the Hindu Kush. It is home to more than 100 peaks higher than 7,000 metres. It is also part of the disputed region of Kashmir.
A witness to the crash told Al Jazeera that it appeared that aircraft had suffered a technical issue.
Prime Minister Nawaz Sharif was due to visit Gilgit-Baltistan on Friday, which the diplomats were visiting as part of a four-day tour.
Sharif was en route to Gilgit when the crash occurred, and has now cancelled his visit, state media reported.
He expressed "deep grief and sorrow" over the crash, according to Radio Pakistan.
The helicopter that crashed was part of a group of three, all of which were carrying foreign diplomats on their tour of the area.
Source: aljazeera
May 8 2015, 16:15