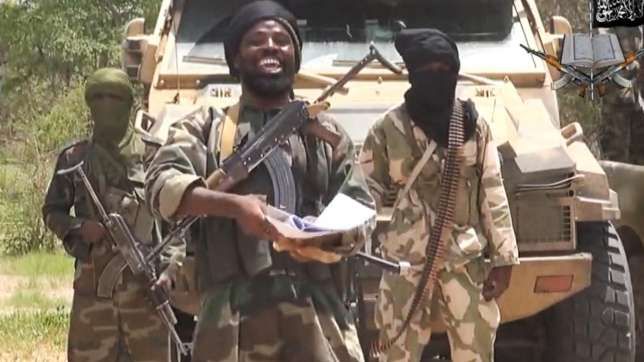 Terrorist group Boko Haram has changed its name to 'Islamic State in West Africa.' following its affiliation with Islamic State of Iraq and Syria (ISIS), news24.com.ng reports.
Boko Haram pledged its allegiance to fellow terrorist group, Islamic State (ISIS) in March 2015.

ISIS accepted the pledge and encouraged members to extend operations to West Africa.
The group is said to have released new photos of its members and announced its new name.
Over the last six years, Boko Haram have killed thousands and kidnapped hundreds in a battle to establish an Islamic caliphate in Nigeria.
Meanwhile the military said on Thursday it was still advancing in Islamist group Boko Haram's last known stronghold, dismissing reports that land mines had forced them to retreat.

A pro-government vigilante and a security source had earlier said troops pulled back from the Sambisa forest after three vigilantes were killed driving over an anti-vehicle mine.
Photo: pulse.ng
April 27 2015, 14:52