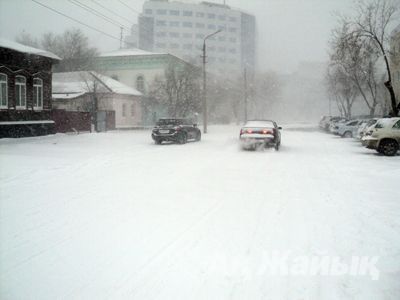 Today, in the morning of December 21, the lights went off in the residential areas of Atyrau.
The lights went off in a number of residential houses in Azattyk avenue, Auezov street, in the old city, micro-district Atyrau, and Balykshi village. According to Kuat Sisengaliev, the chief engineer of city power distribution network company (GRES - state district power station), the reason for snapping of power lines was a strong wind and a snowfall: "We receive lots of calls and our brigades are doing as much as possible to fix the lines".
We received phones calls from people residing in micro-districts Atyrau and Leskhoz. They were concerned about the power failure in the area and informed that due to power failure the heating boilers were unplugged and the room temperature is equal to ambient.
The Director of the state company "The City Department of Housing and Communal Services, Passenger Transport and Highways" Zhoumabai Karagaev noted that the situation is under control. 15 repair brigades of Atyrau-Zharyk (power supply company) are currently working to fix the snapped power lines. As he said, the defects of power transmission lines in micro-districts Leskhoz and Atyrau have are eliminated. Now the repair brigade is working in Zhoumysker.
By Мurat Sultangaliev
December 21 2012, 16:36