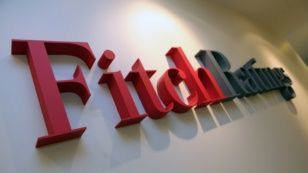 Devaluation of the Kazakhstan tenge would pressure banks' asset quality and capitalization, Fitch Ratings says. Kazakh banks' already low rating levels (mainly in the 'B' category) and the solid sovereign credit profile mean this would not necessarily result in negative rating actions.
We believe there is a possibility of a further devaluation after the upcoming presidential election. The authorities have previously indicated a comfort range of KZT3.5 to KZT4.5 per rouble, implying a 13% to 45% potential devaluation versus the dollar, relative to the end-2014 exchange rate (the most recent devaluation was in February 2014).
The direct impact on bank's capital through risk-weighted assets (RWAs) inflation and FX losses would be limited, as FX assets comprise less than 30% of most banks' balance sheets, and banks generally do not have big open currency positions. A 30% tenge devaluation would likely reduce core Tier I capital ratios by around 0.3 to 1.5ppts in Fitch-rated banks. Sizeable short on-balance-sheet FX positions at end-2014 were largely matched by off-balance-sheet KZT/USD swaps, provided intermittently by the National Bank of Kazakhstan since mid-2014.
The potentially greater hit would come from asset quality deterioration. Devaluation could put adverse pressure on foreign-currency loan quality, given that significant amounts of FX loans were provided to unhedged borrowers, especially as uncertainty persists about the sufficiency of provisions at some of the largest banks.
We estimate rated banks' gross foreign-currency loans to total USD30bn, including accrued interest and loans sold by banks to captive special-purpose vehicles (SPVs). The net FX loan exposure of USD14bn (after deducting specific impairment reserves) was double the banks' combined equity at end-2014 and included USD3bn of unreserved non-performing loans (NPLs).
Kazakh banks' legacy and emerging asset quality risks are consistent with their low Viability Ratings, which reflect weak standalone credit profiles, mostly in the 'b' category.
Our full report, "Devaluation Would Pressure Kazakh Banks", is available to subscribers at www.fitchratings.com or by clicking the link above. The outlook for Kazakh banks and corporates and the Kazakh sovereign will also be discussed at Fitch's ninth annual conference on Kazakhstan in Almaty on Thursday. Details are available on our website.
Source: fitchrating.com
April 8 2015, 16:44